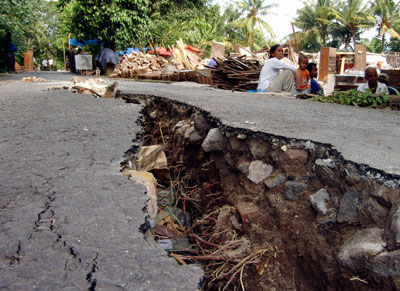 It's just a
website
which lists every single quake that has occurred. Pretty awesome site, I didn't even know that so many earthquakes happen every day until I looked at yesterdays records. Oh hey, there was also an earthquake in Mexico. 4.5, not sure what they measure it in though. I heard somewhere that the Richter scale was replaced in US, but can't really confirm it. (Heard it on NoAgenda) Also, Ukraine
announced
a 7 Richter scale earthquake prediction in Vrancea, Romania, whom denied their opinion claiming that no earthquakes have been expected in the last years. It's been two days now and nothing happened. Guess we'll just have to sit back and watch who's right.
Also, did you know this website existed for
Iron Man 2
? It was news to me.